Product description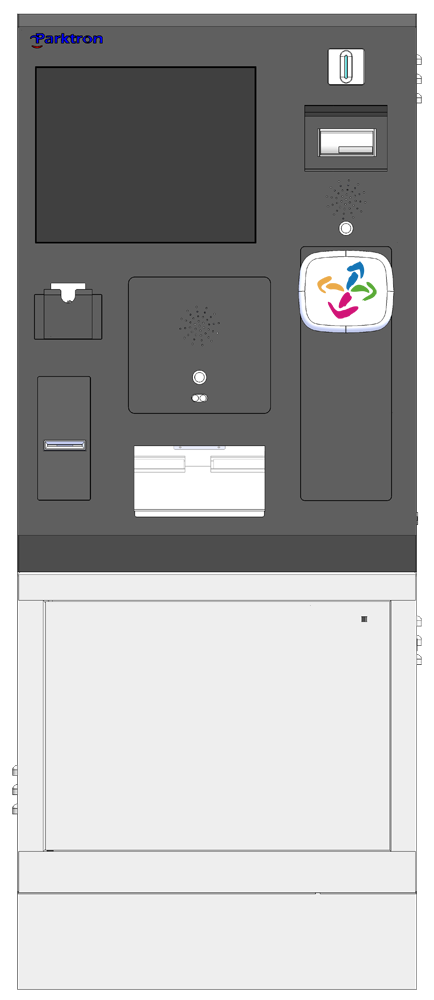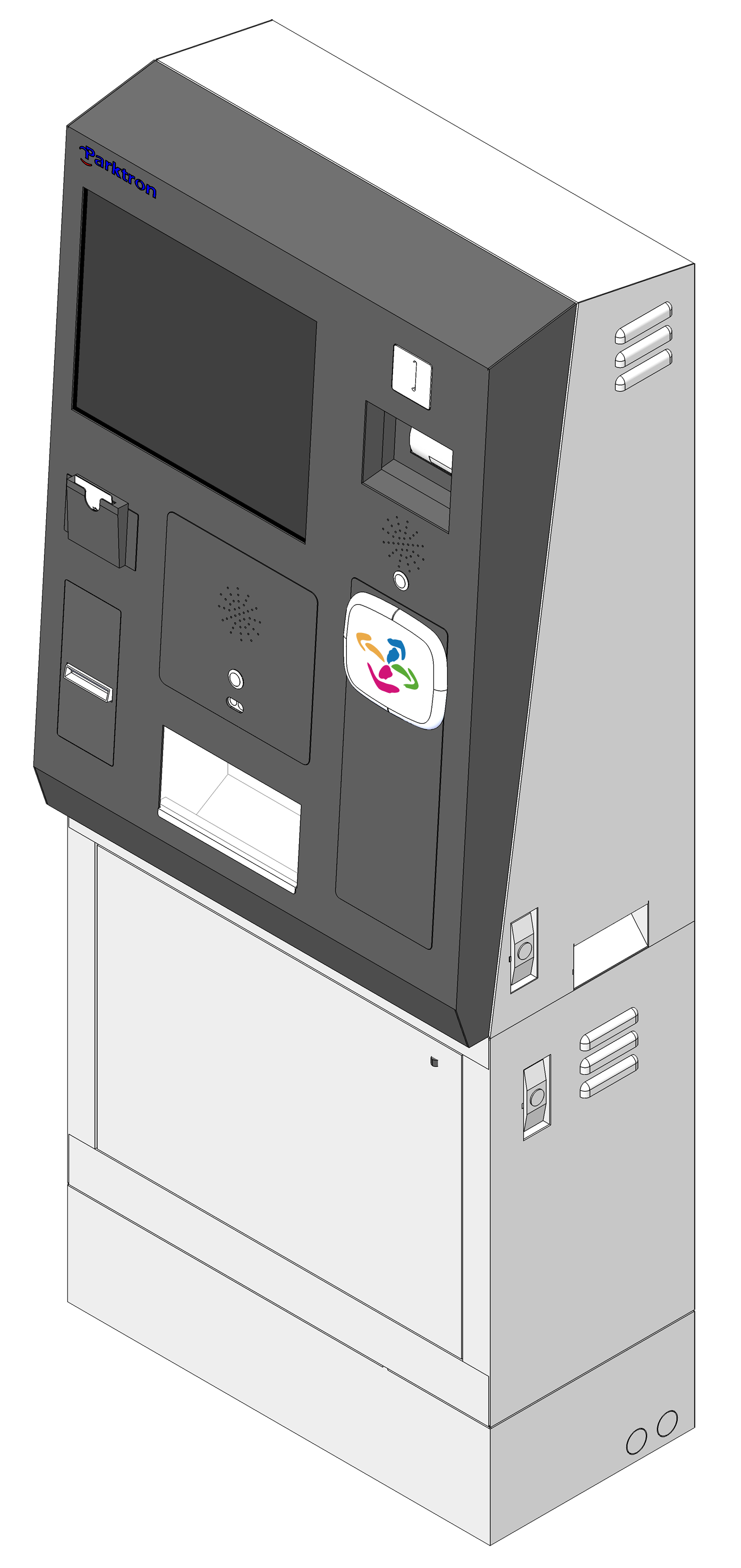 IAPS219C is an Auto Pay Station used in IPS2000 parking system. It supports Mifare® IC card as parking tickets and provides a convenient payment service in a parking facility. In case of network disconnection, IAPS219C can be operated under stand-alone mode, off-line data will be saved and then sent back to Central Management Server after network reconnected.
A color TFT-LCD display and a multimedia speaker provide IAPS219C a user friendly interface. When a user is detected by a built-in infrared sensor at the front panel of an Auto Pay station, a display and a vocal message will both prompt the user to insert a ticket of Mifare® IC card for parking fee calculation. Required payment amount will then be shown on the display screen and waiting for payment. Both coins and banknotes can be accepted and gives change if needed. Once the payment is completed, payment information is then written into the Mifare® IC of the card ticket and returned to the user for exit validation.
Product specifications
Standard specs
Mifare® IC card reader/writer.
IPC – Industrial low power half-size Pentium CPU board.
Isolated digital I/O card.
Standard 17" color TFT-LCD display. (touch screen by request)
Thermal printer for payment receipt or shift report printing.
Multimedia speaker.
Sub-intercom device.
Banknote Accepter/Collector:
- Multi-width and four-way validation.
- Single-Stacking Cassette with security lock (Capacity: 1000 notes).
- Automatic safety shutter only opens when awaiting for payment.
- Accept multiple coin types in one single slot.
- Standard 3 (max. 4) coin hoppers for different denomination storage & providing 3 (max. 4) coin change.
- A storage size of 500~1000 coins per hopper depends on coin size.
- 3.0mm thickness heavy duty hot-rolled steel for front door panel and 2.0mm for entire cabinet.
- Polyester powder coating.
- Detachable SUS430 stainless steel (3.0mm thickness) cabinet base to extend service life and easy installation.
- Ventilation system.
- Internal service illumination.
Alarm monitoring and control:
- Real time alarm monitoring and alert to the Central Management Server.
- Alarm types: cabinet intrusion/collision, coin/banknote full, coin low,device/communication errors ...etc.
- Blacklist alert to Central Management Server.
- Alarm buzzer for illegal intrusion.
Receipt printing function can be setup in three modes: Yes/No/Ask.
Working Temperature : -10 ~ 50°C.
Electrical: 100/220VAC, 3.4/1.7A, 50/60Hz.
Power: 250W.
Weight : 283Kg.
Dimensions (W x D x H) :868 x 660 x 1880mm (±3%).
Options
Renew payment service integration to other season card system.
Lost ticket issuing function (with a ticket dispenser).
Credit card payment service integration (with a credit card reader).
Customized cabinet material and color.
Providing change in banknote(s): Upgraded banknote validator/ collector with banknote denomination recycled and for providing as change.
Coin escrow device.