Product description
IPLG2021 Parking Guidance System
With the LED information panels, the drivers are giving directional instructions from the moment of entry along with an illuminated indicator above each parking space, which gives a clear view of the overall status of the available parking space even from a distance, IPLG2021 Parking Guidance System helps drivers to find a vacant space without having to drive around the parking lot and reduce congestion in the parking lot.

The video detector, which is installed on top of each parking space, each detector has a video camera and a LED indicator within. It continuously checks parking space vacant status and relays the information to a zone controller and controls its LED display. The standard LED comes in two colors, red and green (red for "occupied" and green for "vacant") or optional red/blue (as blue indicates "reserved/handicap").

A network controller can connect up to 12 video detectors and collect their data. The network controller connects to the central IPLG2021 server and relay the vacant parking space information to the LED display.

An optional area counting system can be easily integrated and installed. Simply connect a loop detector controller to the central control unit, the central control unit will then control the LED area count displays according to the signals from the loop detector. A loop detector controller has 8 signal contact points.

The IPLG2021 parking guidance software provides a full graphic interface for managing the parking guidance system and monitoring the entire parking facility remotely. Software tool for updating the layout of the parking facility is included for customers' most convenience.
System flow chart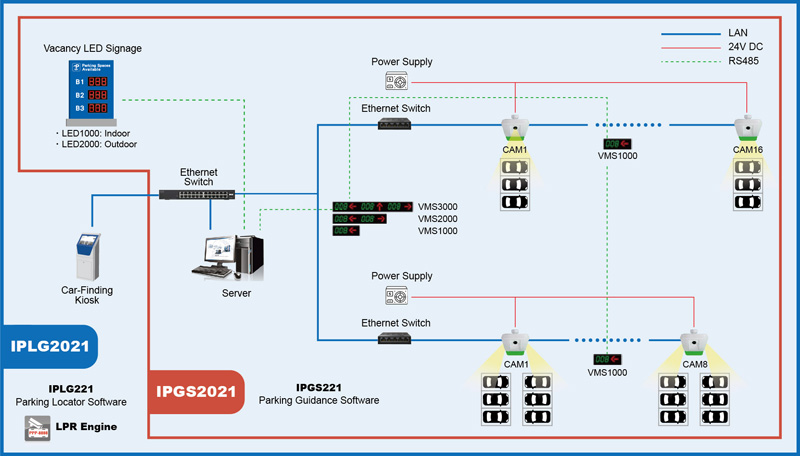 Benefits

Reducing traffic for finding a parking space means:
Less air pollution in the parking facility.
Safer environment for people walking and driving in the parking facility.
Trouble and time saving for drivers.
Increase revenue - Faster turnaround and better utilization of each parking space results more income!
Reduce operation cost – No more manual floor counting and less supervision required gives a dramatic time and labor saving on management operation.
Minimize maintenance cost – Self-diagnostics and plug & play repair to minimize system maintenance.
Product specifications
Software and server station
IPLG2021 software provides a management interface allows the operator to monitor and remotely control the entire parking guidance system.
Server station hardware specification: (suggested to purchase locally)
Processor (CPU): Intel i7 or above.
Memory: 8GB RAM or above.
Storage: 500GB Hard drive or above.
Operating System: Windows 10
Optical Drive: DVD+-RW Dual Layer DVD / CD Drives.
Interface: Gigabit Ethernet Network ports, at least 4 USB2.0 ports and 1 Audio out.
Display:19" color TFT LCD or above.
Software application interface:
- A program menu allows easy access to all function pages.
- To remotely manage, and monitor the guidance system via a graphic interface of the entire parking facility layout.
Video Detector PGS-F2D1/F2S1/F2S2
This camera can detect the space which is occupied or not, and turn to proper lamp color. Drivers only glance the light of detectors and know the space availability immediately. There are two types of cameras: single/dual lens in one camera. Single type camera is suitable to install on sides of the driveway, which can recognize up to 3 spaces depending on focus 2.8mm/4.0mm. Dual type camera is normally located in the middle of driveway which can detect up to 6 spaces on both sides.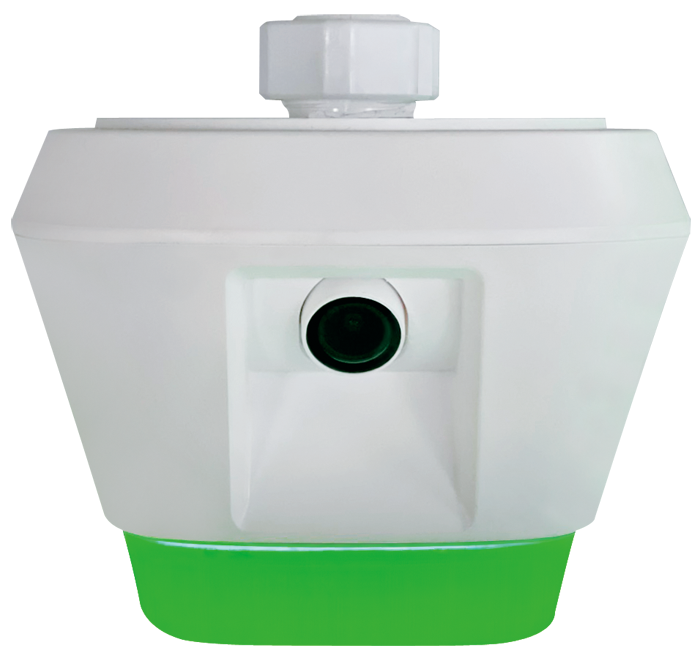 Pixel: 3 million
1/2.8" CMOS sensor
Maximum resolution: 2304 x 1296.
Up to 7 colors lamp indication
Wiring cost largely saved by serial (hand-in-hand) method
Standalone workable if server offline
TCP/IP requirement
LED information panel
Three digits to show available parking spaces and an arrow for direction.
There are indoor and outdoor types to select for a LED information panel according to installed location. LED information panels are normally installed at entrances or intersections of a parking facility to provide guidance information to drivers.
Dot Matrix: 64 x 24
Luminance: 500 cd/m2
Panel size: 48cm(W) x 18cm(L)
Work Temperature: -20~+80℃
Rate Voltage: AC 110~220V
Network Controller
One network controller max connect 12 video detector (36 parking spaces can be detected by one camera type)
It gathers and forwards vacancy information from all the detectors to the Central Control Unit, and also forwards commands from the Central Control Unit to the LED information panels connected to it for displaying proper vacant information.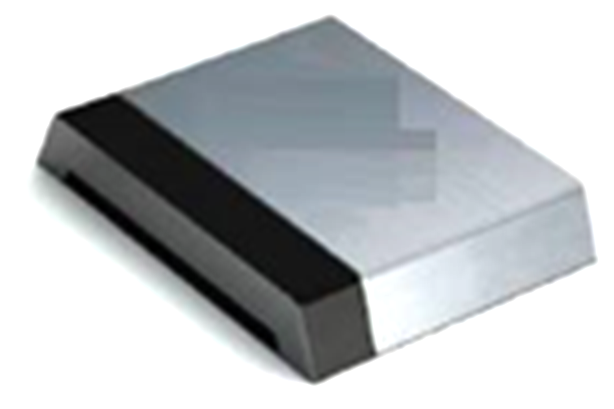 Dimensions: 330cm(W) x 416mm(L) x 70mm(H)
Work temperature:-20 ~ +60℃
Rate Voltage: DC 14V
Input Voltage: 110V~220VAC
Communication: RJ-45 (TCP/IP )